Do you adore everything related to the lifestyle?
I have compiled top lifestyle blogs that have everything you need, from travel and food to family and fashion! We want to be your one-stop shop for all the things that make life lovely and enjoyable. We are aware of the multiple hats you wear as a woman. You can be a harried parent, a dedicated worker, or an adventurous traveler. Our lifestyle blog sites provide something for everyone, regardless of who you are or your interests. We have everything you need, whether you're seeking for the newest culinary creations, healthy eating recipes, or trip ideas.
Hence, take a seat back, relax, and come along as we have compiled the best in family, fashion, food, and travel. Prepare to be inspired and learn new approaches to living your best life. Welcome to our group of ladies that share your enthusiasm for living a happy and rewarding life. Let's dig into Lifestyle Blog for Women Family Fashion Food Travel!
What is a Women's Blog?
A lifestyle blog generally discusses the hobbies and extracurricular pursuits of the blogger. A blogger's personal life experience, facts, and useful content for their blog audiences are all combined in a lifestyle blog. The distinction between a personal blog and a lifestyle blog should always be kept in mind. Personal blogs serve as online diaries for bloggers. You don't need to be concerned about your age or location if you want to start a lifestyle blog. Starting a lifestyle blog doesn't require any specialized knowledge. The technology of today, combined with digital marketing techniques, aids in your success as a blogger.
The majority of lifestyle bloggers include categories on their blogs if you pay close attention. They will, however, produce more content outside of the categories. The seasons of life often influence the content of lifestyle blogs. So, the lifestyle blog frequently reflects the current events and the things going on in the life of the woman blogger. These include the finest lifestyle blogs for women, the best women's blogs, and blogs for more capable women.
There are a few popular topics you find on blogs for women. Those are,
Beauty
Health
Fashion
Food
Travel
Motherhood
Self-Care
Fitness
Home Decor
Kits
Spiritual
Maternity
Career
How to raise kids
Experience
My Top 10 Favorites Lifestyle Blog for Women Family Fashion Food Travel
I have compiled top lifestyle blogs that have everything you need, from travel and food to family and fashion;
Hello Giggles |Favorites Lifestyle Blog for Women Family Fashion Food Travel:
Actress and musician Zooey Deschanel, author Molly McAleer, and producer Sophia Rossi established the website HelloGiggles in 2011. The platform offers articles, videos, and other content that focuses on subjects including women's empowerment, relationships, fashion, entertainment, and wellness. The uplifting and encouraging tone of HelloGiggles is one of its distinctive features. The platform strives to offer a secure and welcoming environment where women may meet and share their stories. The articles on HelloGiggles are frequently inspirational, celebrate women's accomplishments, and advocate for self-love and self-care.
HelloGiggles has a community part where readers may connect with one another, share their stories, and provide support and advice in addition to its editorial content.  To achieve its goal of empowering and elevating women, the platform also sponsors events and forms alliances with other businesses and organizations. In conclusion, HelloGiggles is a fantastic resource for ladies looking for motivation, guidance, and a caring community. It is a valuable addition to the internet media scene because of its upbeat and inclusive tone, as well as its emphasis on encouraging self-care and self-love.
Sixty and Me |Favorites Lifestyle Blog for Women Family Fashion Food Travel:
The blog Sixty and I is created particularly for women over the age of sixty. Margaret Manning established the blog and serves as its primary author and contributor. In order to address the particular problems and worries that women encounter as they age, Margaret founded Sixty and Me. The blog discusses a wide range of subjects, including fashion, beauty, relationships, travel, health and wellness, and retirement.
The articles are written in an approachable and friendly style and are intended to be educational and beneficial for women in their 60s and beyond. The community aspect of Sixty and Me is also quite important, and there is a forum where readers may connect and share their experiences. The emphasis on healthy aging in Sixty and Me is one of its strong points. The site urges women to embrace their advanced age and to view their later years as opportunities for development, discovery, and learning.
Since Margaret founded Sixty and Me while she was in her 60s and has continued to develop and extend the website since then, she serves as a role model for this viewpoint. For women over 60 who are looking for guidance, motivation, and a supportive group, Sixty and Me is a great resource. It stands out in the blogosphere because of its upbeat and uplifting view of aging.
The Everygirl |Favorites Lifestyle Blog for Women Family Fashion Food Travel:
The online portal "The Everygirl" offers women tools, motivation, and advice for both their personal and professional lives. Alaina Kaczmarski and Danielle Moss, two friends, started the blog in 2012 with the intention of building a community for women to connect, share, and encourage one another.
The Everygirl covers a wide range of subjects, such as relationships, home decor, finances, travel, and profession. The pieces are produced by an accomplished group of authors, many of whom are authorities in their professions, and are intended for women of various ages and socioeconomic backgrounds.
Everygirl's emphasis on diversity and inclusivity is one of its advantages. The site publishes essays that discuss the particular struggles and difficulties that women of various ethnic, sexual orientations, and abilities go through. Everygirl offers a range of options for women in addition to its editorial content, including job listings, online courses, and a shop with carefully chosen selections of clothing and home goods.
Fashion Bomb Daily |Favorites Lifestyle Blog for Women Family Fashion Food Travel:
Claire Sulmers started the well-known fashion blog Fashion Bomb Daily in 2006. The site primarily highlights the work of designers of color and underrepresented voices in the fashion industry while also covering the most recent trends in fashion, beauty, and style.
Fashion Bomb Daily's dedication to diversity and inclusiveness is one of its assets. The site frequently publishes articles that highlight the style and beauty of people of various shapes, sizes, and origins. It also gives up-and-coming designers and other fashion industry insiders a platform that they might not otherwise have access to.
Fashion Bomb Daily offers interviews with celebrities, designers, and other industry insiders and covers a wide range of themes, from red-carpet looks to street style. The blog also offers users tips and ideas for putting together fashionable ensembles and keeping up with the most recent fashion trends. Fashion Bomb Daily offers a range of resources for fashion fans in addition to its editorial content, such as a shopping guide, style advice, and a list of fashion events and resources.
Cupcakes and Cashmere |Favorites Lifestyle Blog for Women Family Fashion Food Travel: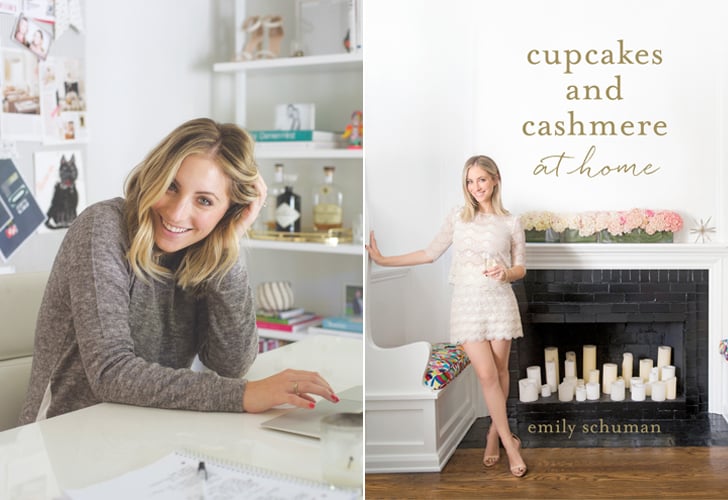 In 2008, Emily Schuman started the lifestyle blog Cupcakes and Cashmere. What was once a hobby has evolved into a well-liked hub for women looking for ideas on fashion, cosmetics, home decor, and other topics. The blog features a wide range of articles, including tips on fashion and beauty, recipes, vacation suggestions, and personal writings. Every element of the blog's design reflects Emily's sense of style, and her writing is relevant and interesting.
Cupcakes and Cashmere's emphasis on designing a beautiful yet useful lifestyle is one of its greatest assets. For women who lead hectic lives, Emily's counsel is not just fashionable but also practical and attainable. Also, she emphasizes the value of mental health and self-care, turning the blog into a valuable resource for women seeking balance in their lives. 
In addition to the blog, Cupcakes and Cashmere has developed into a brand that sells books, home goods, and clothing. Because of her success, Emily is now seen as a key influencer in the fashion and lifestyle sectors, and she has been highlighted in a number of publications. Ultimately, women who wish to design a lovely and satisfying life should read Cupcakes and Cashmere. 
The Gloss |Favorites Lifestyle Blog for Women Family Fashion Food Travel:
A well-known fashion and beauty site called The Gloss offered its readers a variety of style, beauty, and lifestyle articles. It was started in 2008 by Lilit Marcus, and it was well-known for its funny and perceptive pieces on everything from dating advice to fashion trends.
Because of its entertaining and funny content, which provided a novel viewpoint on the most recent trends and challenges impacting women, The Gloss quickly developed a following. The site included a group of gifted authors and contributors who offered their thoughts, perceptions, and personal anecdotes on a range of subjects. The Gloss also put a lot of effort into social media, routinely having conversations with users on sites like Twitter and Facebook.
The Gloss was purchased by the media business Bustle Digital Group in 2015, which focuses on online women's content. The site thrived under the new management, but in 2017 it was combined with The Zoe Report, another Bustle brand. One of the most significant women's blogs of the last ten years came to an end in September 2021 with the announcement that The Gloss website was no longer operational.
The Blonde Abroad |Favorites Lifestyle Blog for Women Family Fashion Food Travel: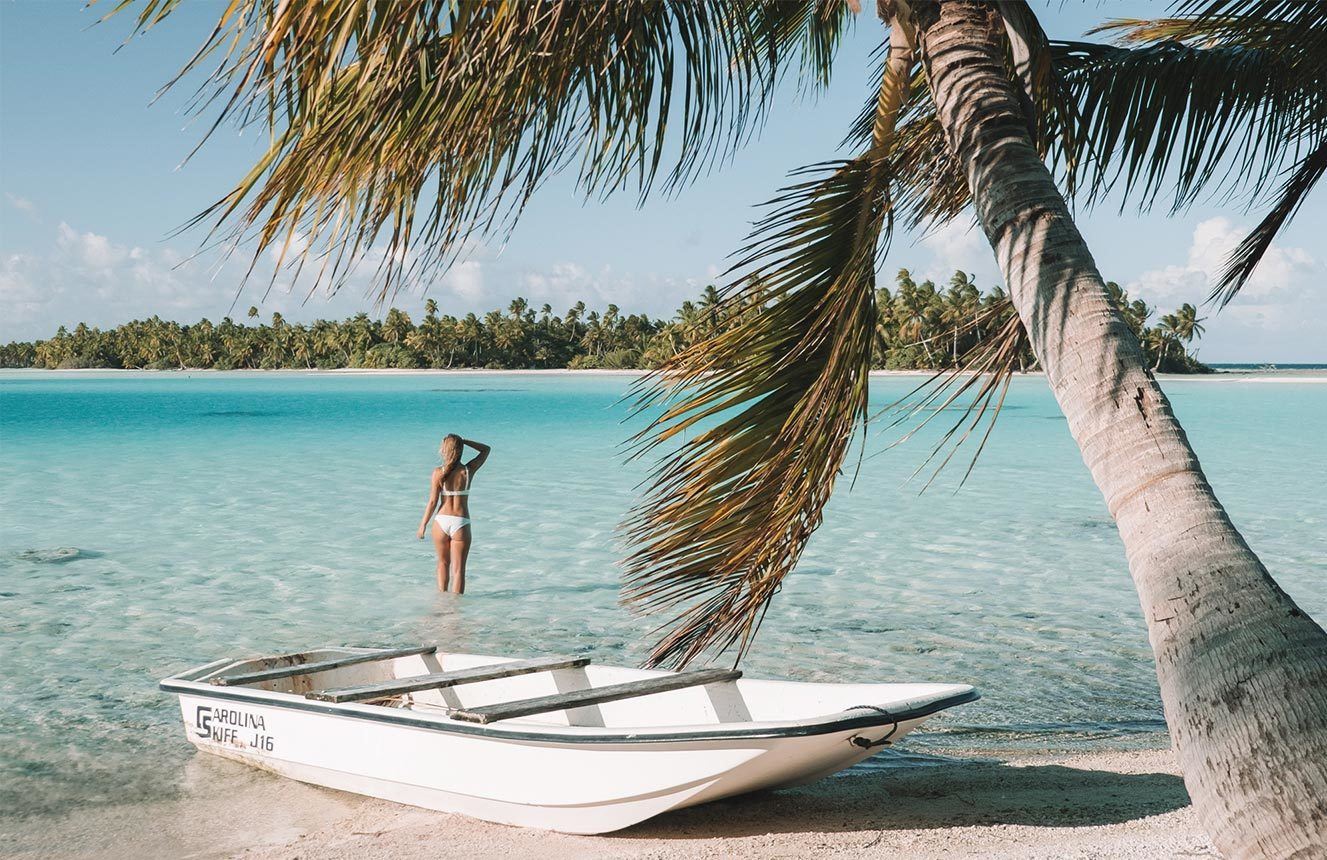 Kiersten Rich, popularly known as Kiki, is the owner and operator of the well-known travel and lifestyle website The Blonde Abroad. Kiki used to work in corporate finance, but she quit her position to travel the world, writing about her adventures for her followers on The Blonde Abroad.
Travel instructions, advice on how to travel on a budget, as well as personal accounts and anecdotes from Kiki's travels, are all available on the site. The Blonde Abroad gives tips on everything from solo travel to luxurious accommodations. It covers a wide range of areas, from well-known tourist attractions to off-the-beaten-path locations. The Blonde Abroad's emphasis on educating women to travel independently and confidently is one of its advantages. 
The blog is interspersed with Kiki's personal experiences as a female traveler, and she offers suggestions on how to be safe, pack light, and move around strange locations with ease. The Blonde Abroad offers lifestyle content in addition to travel articles, such as fashion and beauty tips, personal essays, and wellness and health guidance. The Blonde Abroad is a great resource for anyone who enjoys traveling and wants to see the world, in general.
Fashion Toast |Favorites Lifestyle Blog for Women Family Fashion Food Travel:
Rumi Neely founded the fashion and lifestyle site Fashion Toast in 2008. The site immediately grew in popularity and became a popular resource for both fashion fans and insiders in the business. The focus of Rumi's edgy, eclectic style is on minimalistic designs and one-of-a-kind accessories. Her site highlights her impeccable sense of style and attractiveness, as well as her travels and own sense of fashion.
The photography on Fashion Toast is one of its distinctive qualities. Natural light is frequently used when photographing Rumi, and she aims to capture the essence of her settings. This gives her site a compelling and energizing air of dreaminess and ethereality. Fashion Toast has developed over time from a personal blog to a fully-fledged brand. Rumi has worked together with numerous fashion and beauty brands and has been featured in major publications like Vogue, Harper's Bazaar, and Elle.
Rumi maintains her authenticity and relatability in the face of prosperity. Her blog has the feel of a window into her world because she frequently offers personal anecdotes and insights into her life. Fashion Toast is one of the most well-known fashion blogs on the internet thanks to the connection she has created with her audience. For anybody interested in fashion and style, Fashion Toast is a must-read.
The Mom Edit |Favorites Lifestyle Blog for Women Family Fashion Food Travel:
The Mom Edit is a blog that focuses on the requirements and experiences of actual mothers and offers a distinctive viewpoint on fashion, beauty, travel, and lifestyle. A group of seasoned authors who are also mothers and are familiar with the difficulties and rewards of motherhood started the site.
For working women who want to look their best while remaining functional and at ease, The Mom Edit offers helpful fashion and cosmetic suggestions. The blog also includes posts on parenting, travel, and home décor, giving moms all the tools they need to make the most of their hectic schedules.
The team's dedication to diversity and inclusivity is one of the characteristics that distinguishes The Mom Edit from other publications. The blog showcases a wide variety of fashion and beauty trends that are available and affordable for all moms, and it covers women of different ages, body types, and races. The Mom Edit is a great resource for moms who want to keep current on lifestyle, beauty, and fashion trends while also obtaining helpful pointers and recommendations on how to make the most of their hectic schedules.
HerCampus |Favorites Lifestyle Blog for Women Family Fashion Food Travel: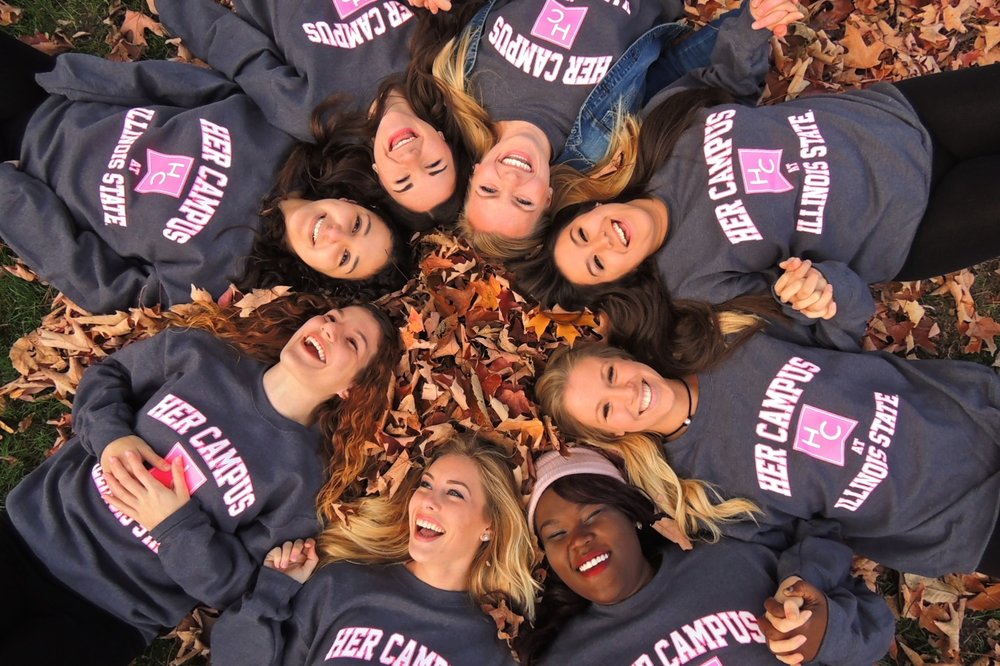 An online publication and network for women in college called HerCampus. The website offers advice on a variety of subjects, including relationships, fashion, beauty, health, and more. HerCampus, an organization started in 2009 by three Harvard students, has swiftly established itself as a go-to resource for knowledge and motivation for young women all around the world.
HerCampus has a distinct viewpoint and tone because it is administered by a group of writers and editors who are also currently enrolled in college. Readers may easily relate to the content and feel like they are a part of the community because it is relatable and frequently includes personal tales and experiences from the writers.
Moreover, HerCampus offers seminars and courses on college campuses across the nation in addition to its online resources. It also organizes an annual Her Conference for aspiring journalists, bloggers, and business owners. HerCampus is a great place for college women to find support, motivation, and community during what can be a difficult and formative time in their life.
How To Start a Blog for Women?
Women can express themselves, share their knowledge, and connect with others through blogging. The steps to start a blog for women are as follows:
Choose a blogging platform: 
Selecting a blogging platform is the first step. There are many well-liked systems available, including WordPress, Blogger, Squarespace, and Wix. Research each platform to identify the one that best meets your demands and aims because each has advantages and cons of its own.
Pick a domain name: 
Your domain name serves as the title of your website or blog; therefore, pick a name that is memorable, simple to type, and accurately describes your business or brand. You can buy a domain name using the platform of your choice or through a domain registrar.
Select a web hosting provider: 
A web host is a company that provides the storage and online accessibility of your website's files. Several blogging platforms include hosting as part of their service, but for greater flexibility and control, you can pick a different web host.
Choose a niche: 
While picking a niche for your blog, keep in mind your interests, passions, and areas of competence. To position yourself as an authority in a given field, concentrate on a particular subject or issue.
Develop a content strategy:
Decide in advance what kinds of material, such as blog entries, videos, podcasts, or social media postings, you'll be producing. Take into account the length, frequency, and promotion of your material.
Customize your blog: 
Personalize your blog by selecting a template or theme that goes with your brand and adding your own graphics, fonts, and branding to it. Make sure your blog is user-friendly and pleasing to the eye.
Start creating content: 
Start writing blog posts and publishing them. Make sure your audience will find your content to be of good quality, interesting, and entertaining. Also try to make their lives easier, post about personal care, and enhancing beauty, give them honest reviews about products, and give them good recommendations. This will all get you to another level.
Promote your blog:
To reach a larger audience and grow your readership, promote your blog through social media, email marketing, guest posting, and other methods. Also, make a friendly bond with your audience so that they refer you to their community, it will boost your audience literally in days.\
You may Also Like: Andrea Chong Fashion Travel Lifestyle Blog
Final Verdict:
The subject matter focuses on lifestyle blogs for women family fashion food travel which cover a range of subjects including fashion, food, travel, families, and more. An overview of lifestyle blogs and the most popular blog categories for women are given in the article. HelloGiggles, Sixty and Me, The Everygirl, Fashion Bomb Daily, Cupcakes and Cashmere, The Gloss, The Blonde Abroad, and Fashion Toast are among the author's top ten favorite lifestyle blogs.
Each blog's founders and the subjects they cover are highlighted in a brief description. The purpose of this post is to inspire readers and introduce them to fresh ideas for leading fulfilling lives. My persona best is Cupcakes and Cashmere it has a very eye catching and soothing name. The blog features a wide range of articles, including tips on fashion and beauty, recipes, vacation suggestions, and personal writings. Every element of the blog's design reflects Emily's sense of style, and her writing is relevant and interesting.